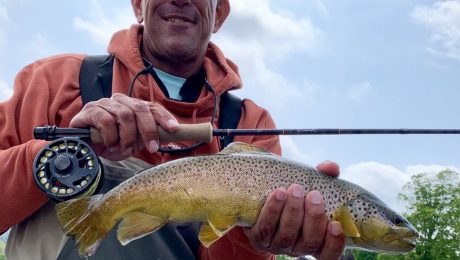 We just got back from a few day's Trout fishing in PA & NY. Water was to high to wade when we got to PA so we headed to fish the West Branch of the Delaware. It was high there also but we floated & had unbelievable hatch's of Caddis & Hendrickson's. We misse& broke to many fish all on drie's.
The Loxahatche was fishing o.k. before we left Lot's of Snook on the light's just weren't eating well. We did find a lot of baby Tarpon rolling with the good out going tide. Purple Bunny strip tail with Black estaz body Black Schlappen palmerd hackle & bead chain eye's size 2
Fresh water wasn't great either we saw very few Peacock's. Caught a few Large Mouth Bass saw a lot of Snake Head's. We had a lot of shot's @ them only landing 1 missed a few & broke 1 off. All the fish were caught on all Black spun Deer hair fly's about 4″ long.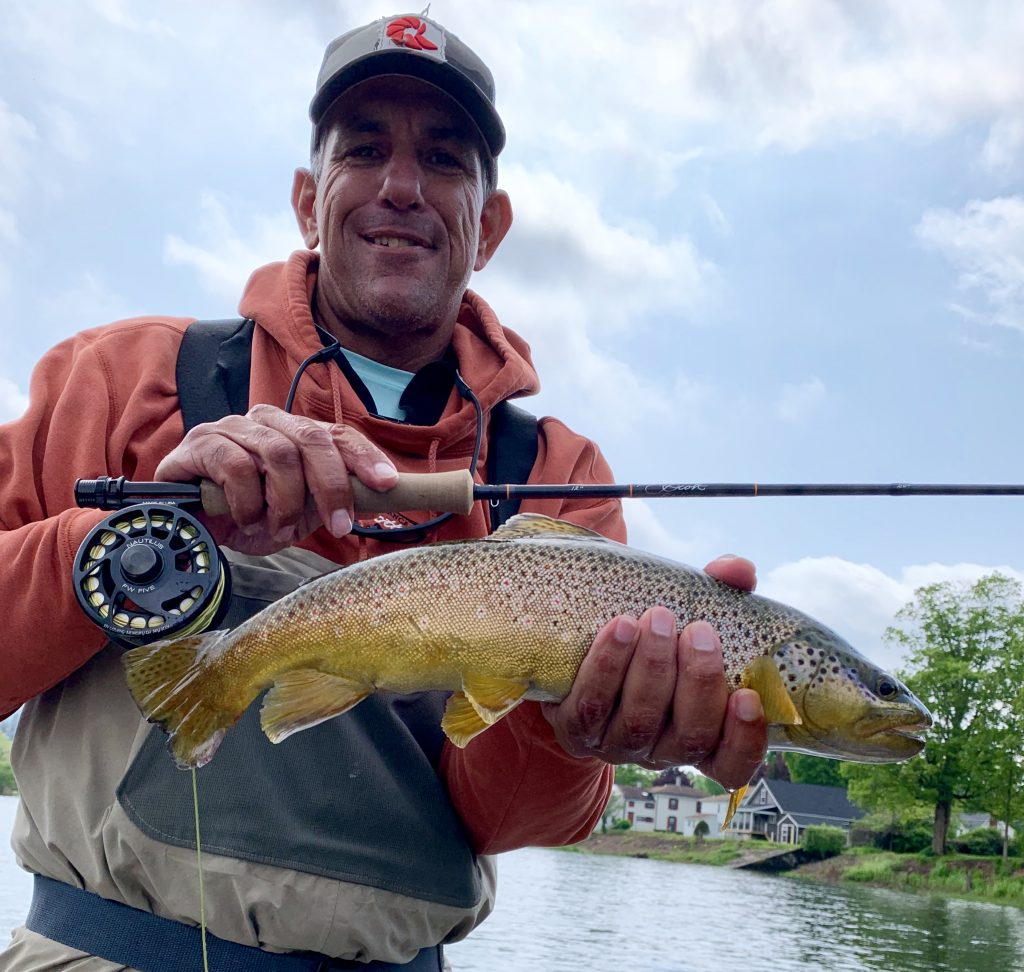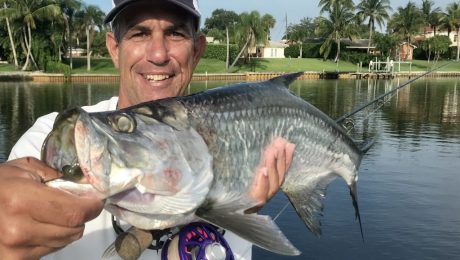 The dock light Snook fishing was a little on the slow side this morning. We saw plenty of them the just were not into eating. When the sun came up we headed up river to see if we could find any Tarpon. It's always nice when your plan comes together. We had them rolling next to the boat for awhile. Got 1 to eat a black bunny strip tail with black estaz body.