Offshore Fly Fishing:
Half or full day options available. Pelagic game fish are the ultimate challenge. We use the live chum "bait and switch" technique whenever we can to get the fish fired up to maximize your success rate. Please review the species calendar for trip planning or if you wish to target a specific species.
False Albacore

Dolphin

Blackfin Tuna

King Mackerel

Rainbow Runner

Amberjack
Inshore and Nearshore Fly Fishing:
Half or full day options available on the beautiful Loxahatchee River estuary and/or Jupiter Inlet area. Weather permitting, we may be able to venture outside the Jupiter Inlet in the flats boat to target other species. This can be combined with dock light Snook fishing to make for a very unique experience.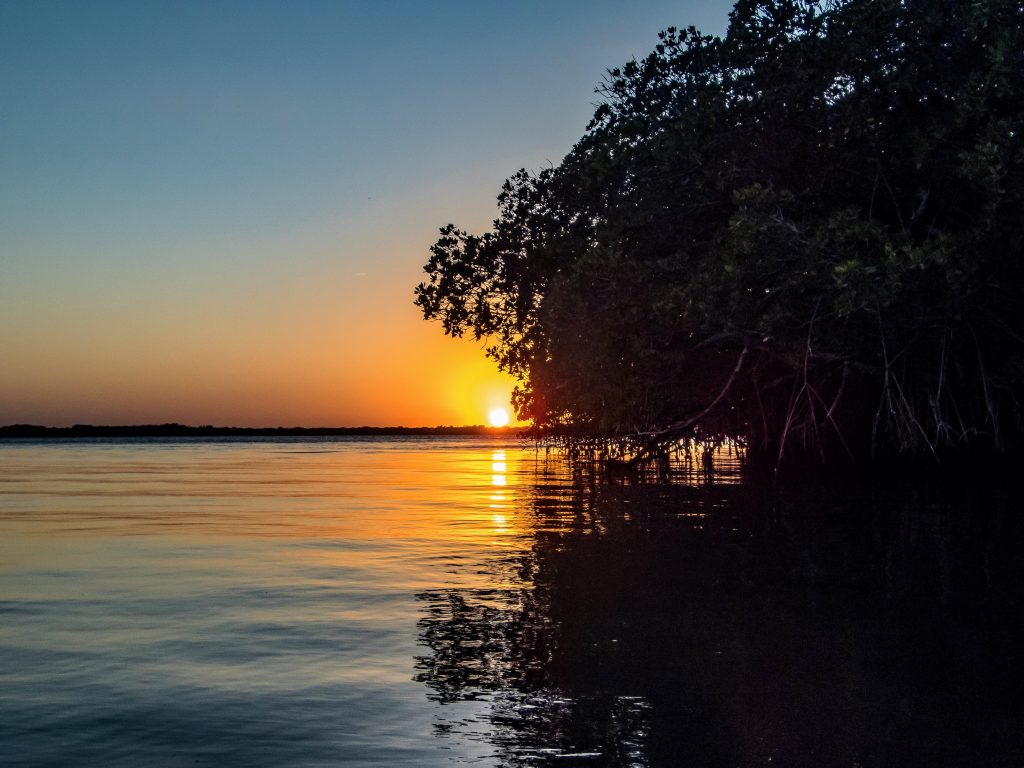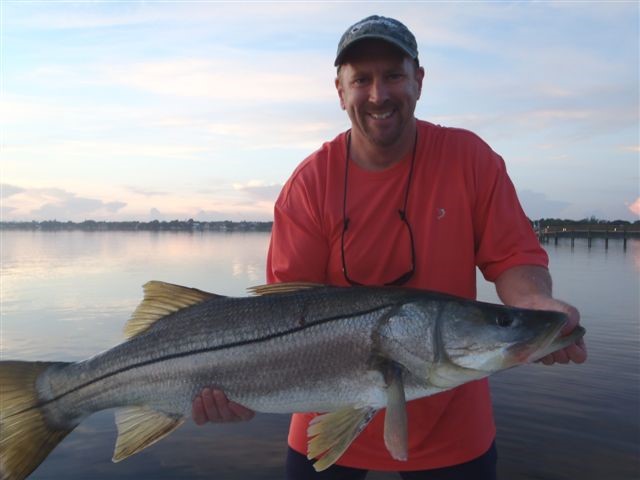 Dock Light Fly Fishing:
Half day option but can be combined with inshore or offshore (weather permitting) to create a full day. This could very well be the ultimate slam-bang inshore sight-fishing opportunity. In addition to the Snook, don't be surprised if you hook Jacks, Lookdowns, Ladyfish or an occasional Redfish or Snapper under the lights .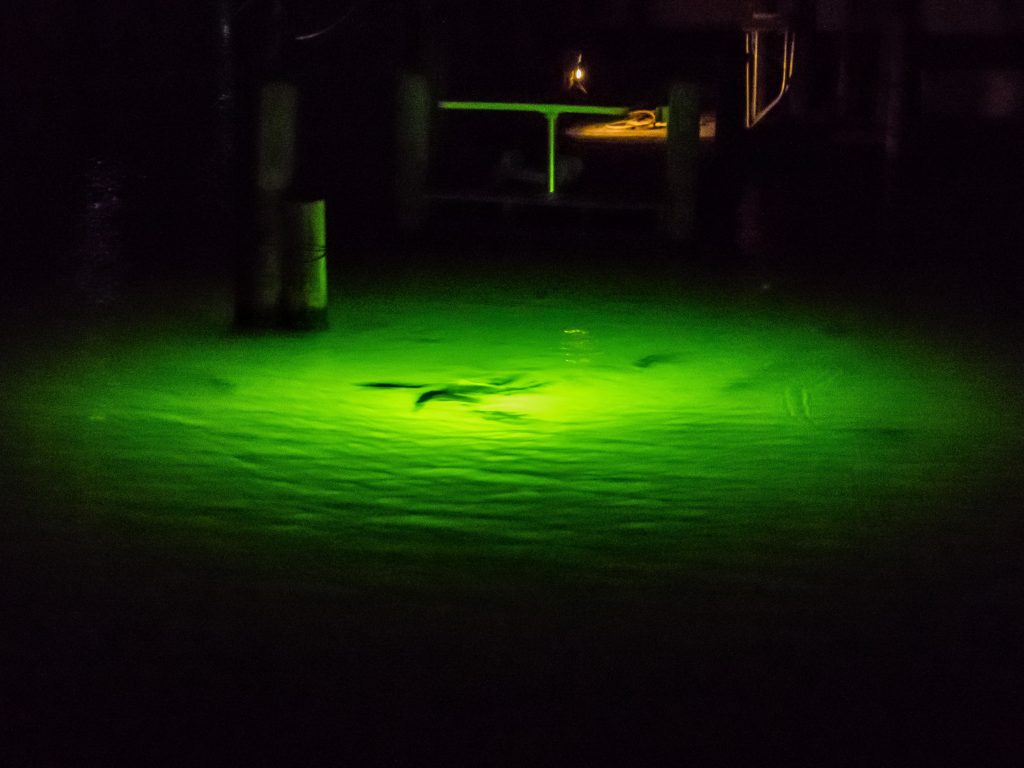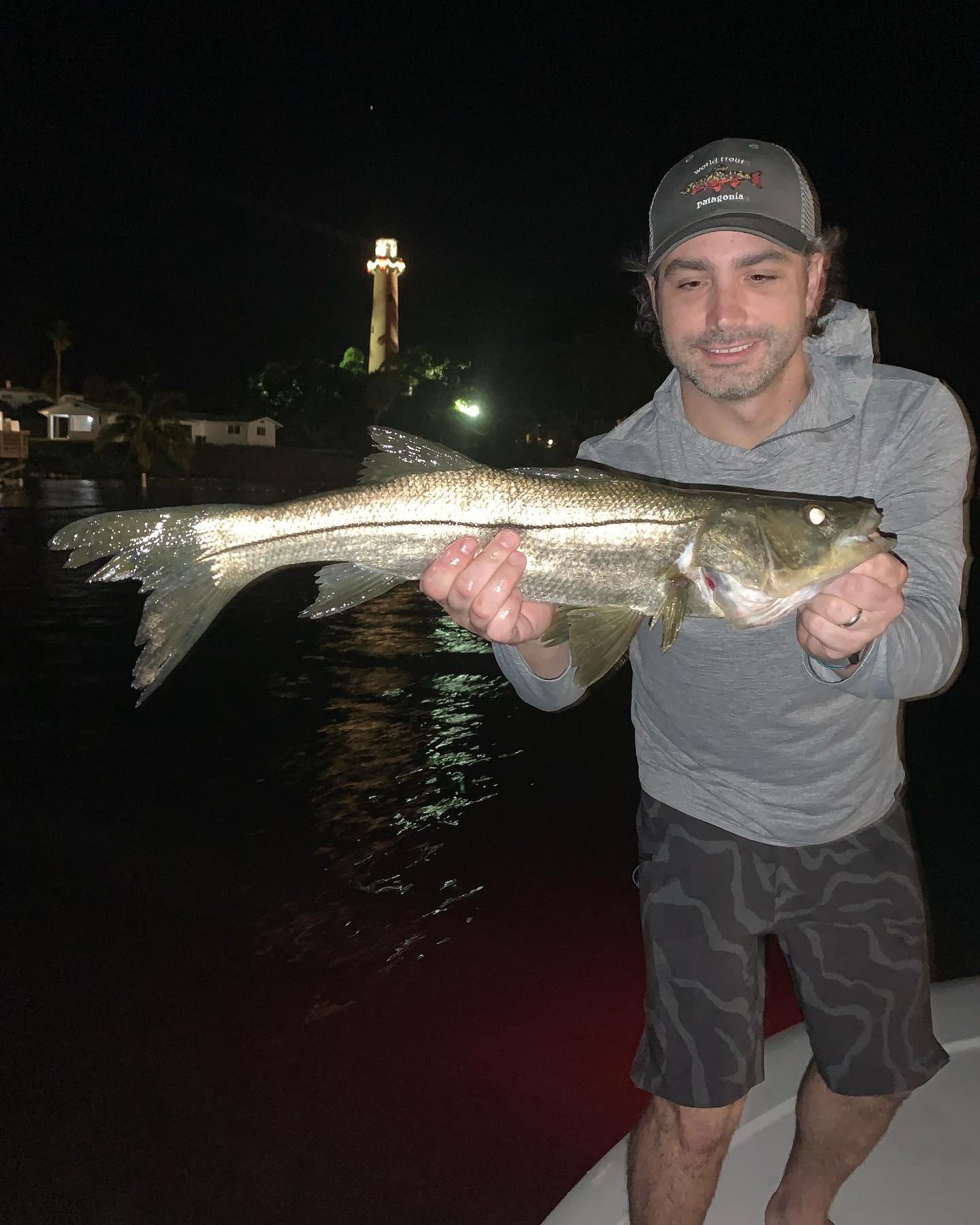 Peacock bass Fly Fishing:
Full day land or boat based options available. Butterfly peacocks are one of the most beautiful and sought after freshwater fish in South Florida. In addition to the peacocks, you may also hook Largemouth bass, Mayan cichlids or other exotic species.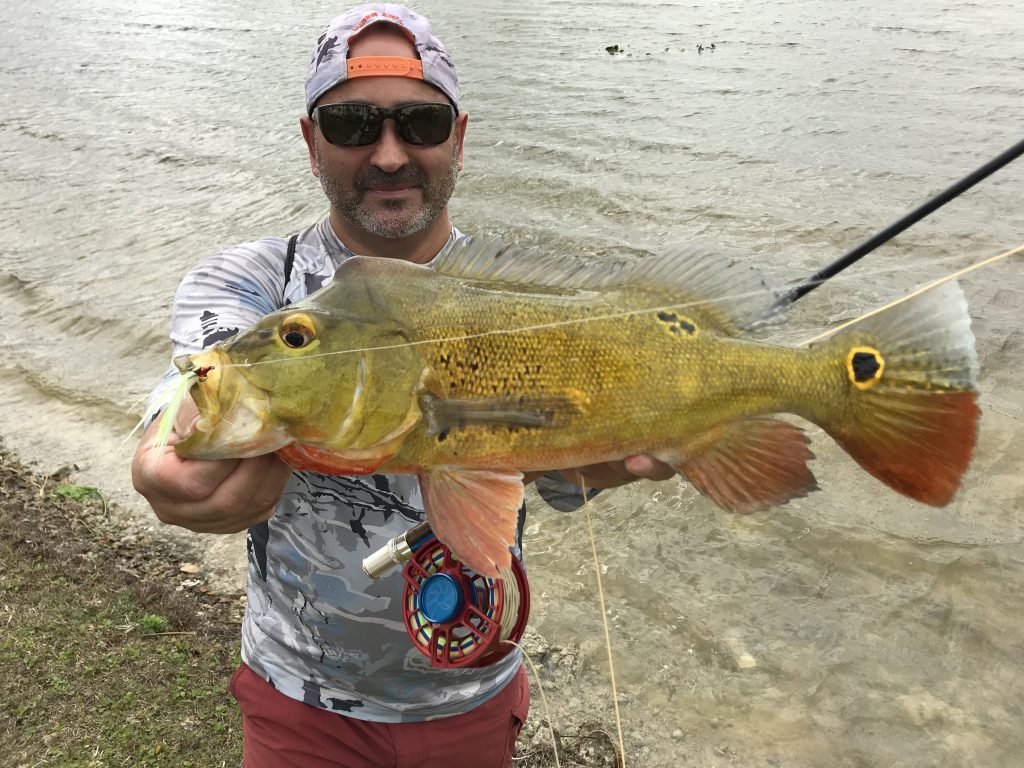 Salmon River Steelhead Fly Fishing:
Dino is available for guiding on the Salmon River in Pulaski, NY during select dates from November through March. Please call for more details.