Tuesday, 05 November 2019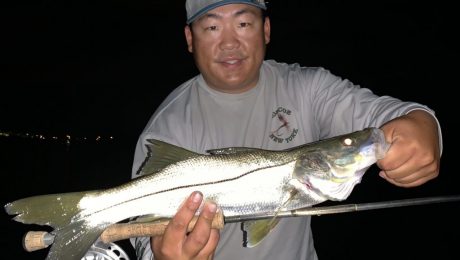 Marty's had his last day here & it was really good. The dock light bite was awesome size2 Schminnows in all White took plenty of Snook & this Jack.

When sun came up we got a few bites on all white spun deer hair flys. He hooked a monster Jack & saw his fly line & backing fly off his reel only to have his line part from his backing. Bad knot & it wasn't glued.